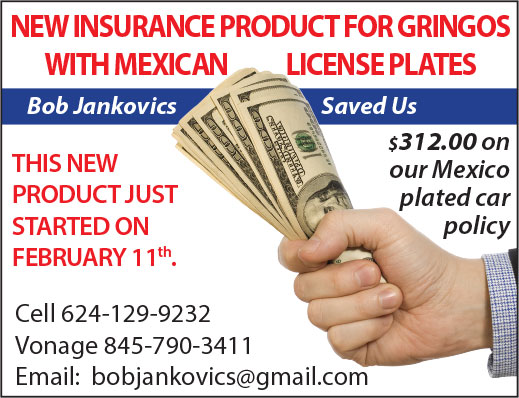 Driving to the USA in your USA Registered Car and need Temporary Auto Insurance for a short time and find its not available. SO GREAT NEWS IS HERE NOW
Temporary USA Auto Insurance is now possible for $9.66 per month, through a USA Licensed Agent and a AAA+ USA Carrier, for USA Registered vehicles in any USA State. Policy and ID Cards available instantly.
Policies can be for a few days or months or longer.
YOU MUST have a valid USA drivers license but there are some exceptions.
Just lease one of our homes in the United States for only $1.00 per month, and become a legal resident with a lease, utility bills and more in a very special state and a very special community.
Annual association fee of $50.00 to maintain community membership.
Nothing more, that is the only requirements
Bob Jankovics USA Vonage 845 790 3411, Mexico cell number is 624 129 9232 in Cabo San Lucas bobjankovics@gmail.com